marionette - paperback
Regular price

$19.95
Sale price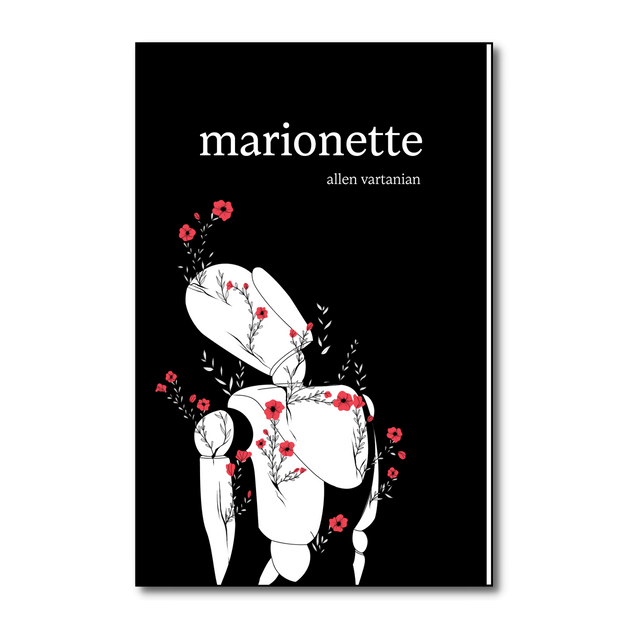 Are you in control of your own narrative?
This collection of original poetry explores themes of connection, manipulation, self-love, and autonomy, inviting readers to reflect and reclaim their own narratives.

For Faster Or Prime Delivery Order On Amazon.
Limited Availability.
Please allow up to 2 weeks for your book to be shipped.

Language‏: ‎ English
Paperback‏: ‎ 144 pages
ISBN-13: ‎ 979-8988581420
Item Weight: ‎ 7.5 ounces
Dimensions: ‎ 5.06 x 0.33 x 7.81 inches